Dangbit Level 4 - ID 8 answers

Dangbit is the latest, top-rated word game from Romain Lebouc. In each level, you will see an image and will have to guess a phrase. Find the hidden clues to solve a level! With this game you can easily improve your vocabulary, concentration and spelling skills. This page has all the answers you need to solve Dangbit Level 4 - ID 8. We gathered together here all necessities – answers, solutions, walkthroughs and cheats for entire set of levels. Using our website you will be able to quickly solve and complete Dangbit game.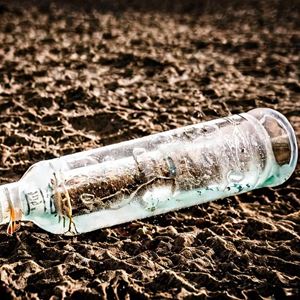 An analogous message sent off into the world or universe without knowledge of who the recipient will be; thus, plaques on craft launched into outer space, interstellar radio messages, stationary time capsules, balloon mail, and so on.
The answer to this puzzle is:
Next levels:
Dangbit Level 4
Loading comments...please wait...